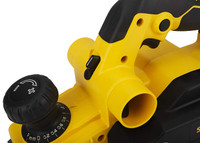 Handheld Corded Planer
With the STANLEY STPP7502-IN corded planer, you can create smooth and flat surfaces with the help of a single-point cutting tool. This corded planer is integrated with TCT blades to facilitate accurate and efficient operation. It is also integrated with three different sizes of chamfer grooves to give an exact shape to the wood.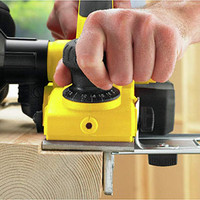 Powerful Motor
This corded planer is powered by a 750 W motor, which allows you to work swiftly. You can adjust the cutting depth to an upper limit of up to 2 mm.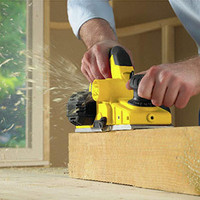 Dust Outlet
You can work in a clean work environment with this corded planer as it boasts a dust outlet that collects all the dust within itself. This way, it prevents dust particles from flying around during operation.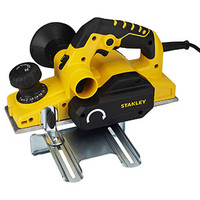 Designed for Your Convenience
This corded planer has been designed with a convenient trigger switch and a contoured top handle to facilitate safe and efficient operation. Its lock-on switch lets both right- and left-handed users use it conveniently.